VERBUND is Austria's leading electricity company and one of the largest producers of electricity from hydropower in Europe. Headquarters facade in Wien has been decorated with stainless steel design structures, which is composed of hollow sections. Stainless steel material with its technical characteristics enabled designers to visualize running water, which is the exclusive source of electricity produced by Verbund AG.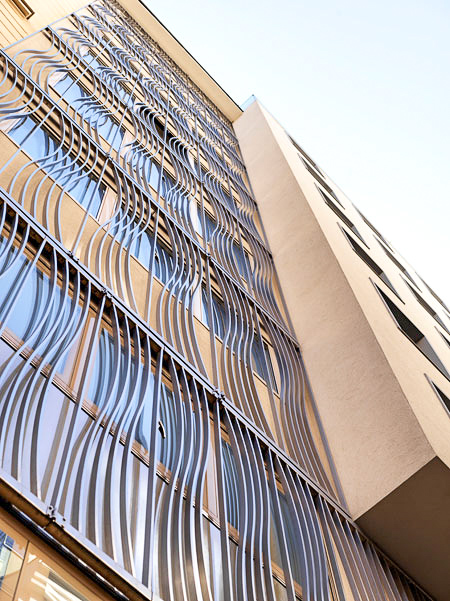 Fast delivery and flexibility in Stalatube's product range were key elements in this project, for which a specific acid proof dimension was tailored. Stalatube delivered these polished stainless steel hollow sections in summer 2010. Hollow sections were later bent and welded to other parts of the design structure by third party. During autumn 2010 design structures were installed to their final location in Am Hof 6, in the very center of Vienna.
Material used in this reference is EN 1.4404 (AISI 316L). It has excellent formability, which enables architects to design the structure exactly the way they want to. Corrosion attack in big, modern cities is high. Stainless steel grade 316L is a perfect material for long lasting and maintenance free design structure.

The building has stood in its place nearly a decade. Due to its superior corrosion and fatigue resistance its stainless steel facade looks still as new. Read more about austenitic stainless steel tubes.