All Stalatube employees have equal opportunity to grow as professionals. We all have the chance to make the company and its culture better. We are the strength!
People and careers
Career paths and learning opportunities
Stalatube has a sizable history and a strong culture, and the people are the backbone of it all. We wouldn't be half as strong if it wasn't for our drive, spirit and sense of humor. We are the strength!
At Stalatube we are all for development through constant learning and taking care of our talent. Our aim is that all our employees have a vocational degree or higher. Focusing on key competences and talent management helps us shape the career paths of our employees and to actively recruit new talent or educate our staff to meet new demands. We also offer a minimum of three training days annually to update our expertise. We are always on the search for promising trainees, thesis-workers and future stars of the stainless steel world.
We offer job opportunities across various job functions: from welding operators to product development engineers and from sales to administration.
Well-being
Our offices have been recently renewed with a special focus on ergonomics and top of the line equipment. Extensive health services and additional well-being services ensure a safety net for our staff. Moreover, we encourage our staff by handing out sports and culture benefits to be used freely.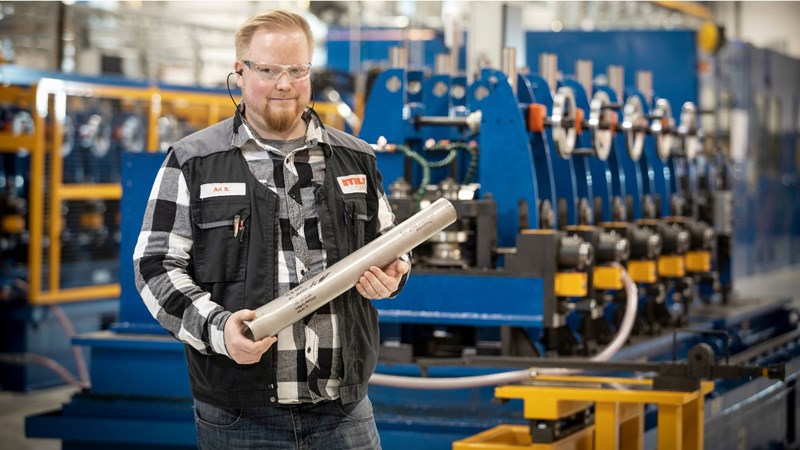 People and culture
We believe in freedom and responsibility in equal amounts. At Stalatube working hours are flexible and working remotely is encouraged when possible. Diversity and families are important to our culture, and we do whatever we can to help combine family life with working. Celebrating our staff and actively showing how much their work is valued is important. We give out gifts on special occasions such as Christmas and midsummer, free days on special anniversaries and choose the annual Employee of the Year, who receives a prize worthy of the title!