As sustainable development in construction has become ever more important, fully recyclable stainless steels with a long service life are an increasingly attractive option. Elevated temperature properties, energy absorption properties, corrosion resistance and a visually attractive appearance are some of the additional benefits of stainless steels.
Building and construction industry
Stainless steel hollow sections and profiles provide ductility, strength and good strain hardening properties along with heat resistance in fire and after fire exposure. This is why they function not only as an aesthetic, architectural element but an extremely reliable material even in demanding environments such as earthquake prone areas. When exposed to fire, all stainless steel grades retain higher stiffness than mild steel in all temperatures. There is no need for additional surface treatment – not having to use fire-retardant paint helps designing, lowers maintenance costs, ramps up wear resistance and makes for an easily cleaned surface.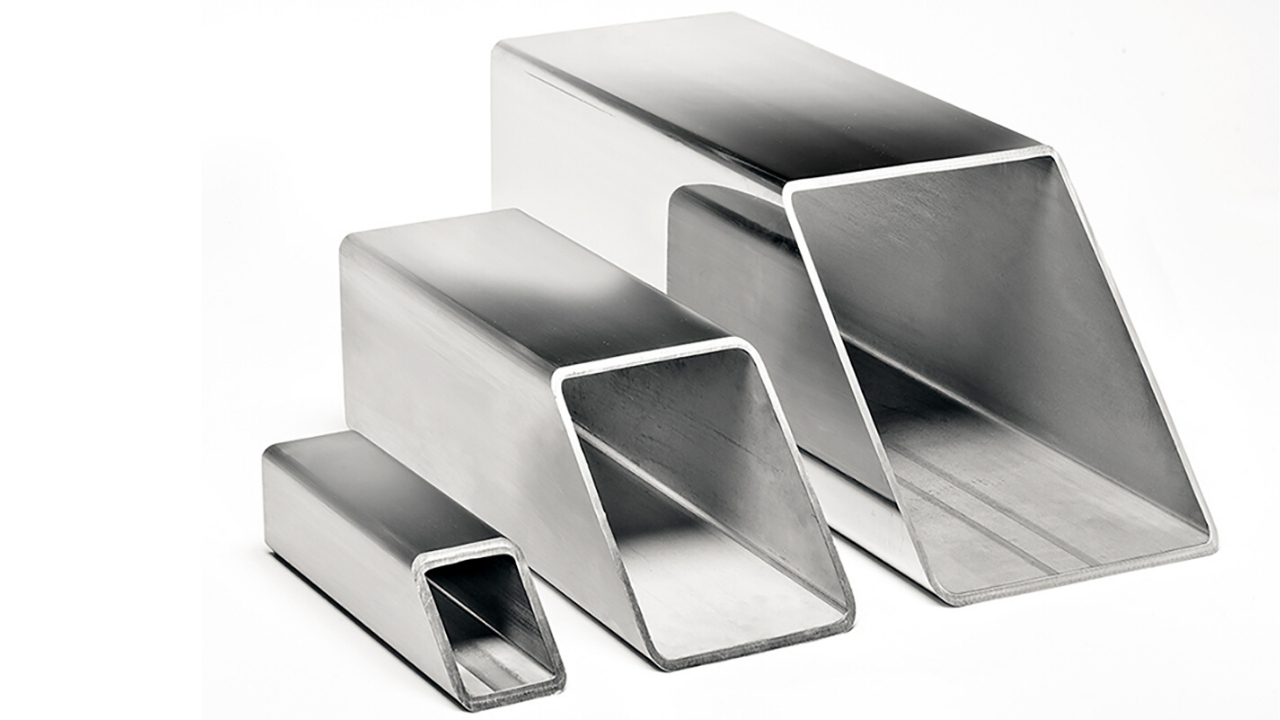 Our product portfolio includes CE-marked hollow sections, profiles, components and flat bars made of a wide range of stainless steel grades – carefully selected to suit not only the level of corrosion resistance needed but also the varying requirements for mechanical properties.
Ferritic, austenitic and duplex steel grades
Ferritic steel grades are an affordable option for indoor and mild outside applications – providing a steady price level due to low nickel content while still boasting good strength and durability. Austenitic steel grades, on the other hand, are best-in-class in terms of fire performance and offer high ductility, strain hardening and weldability. For an even stronger material that comes with great corrosion resistance, stress corrosion cracking resistance, weldability and fatigue properties, we recommend Duplex steel grades. Lean Duplex steel grades are likewise ideal when looking for high strength and good corrosion resistance, yet their lower levels of nickel and molybdenum lead to less price volatility. Low maintenance needs effectively lower the total life cycle costs of all stainless steels, giving them a long operating life at the end of which they will still be fully recyclable.
In addition to standard sized stock items made of a variety of stainless steel grades, we create products according to customer specifications – this could mean special steel grades, fully custom-made dimensions and lengths, cut to length, laser cutting and perforation, components and ready-to-assemble kit packages. Our solutions will save your time and costs in transportation and assembly.