At every level of its business, Stalatube operates responsibly. At the heart of everything we do lie trust, respect and honesty, which form the foundation for our sustainability.
Sustainability at Stalatube
Our ethical and transparent business involves social responsibility, environmental responsibility, a safe and healthy workplace and the standardized quality of our products and operations. We want to be a partner that is worthy of trust and one that creates added value both for society and our entire cooperation network. Our stakeholders and all of our staff are involved in shaping our operations.
Our sustainability and responsibility program includes
Quality
Environmental responsibility
Safety
Social responsibility
Financial responsibility
Quality
We supply all of our products in compliance with requirements and standards and continuously develop their quality together with our customers. Our quality management system is certified under the international ISO 9001 standard. We have ISO 3834-2 certification for our welding quality management.
Our operations are based on acting responsibly towards our customers, suppliers, one another and the environment. Our goal is to exceed our customers' expectations time and again and to create services that generate added value for both parties.
Our entire personnel is committed to these shared continuous improvement goals. In order to continue our sustainable business operations, it is essential for our customers to be able to rely on the quality and delivery reliability of our products.
Our ethical guidelines, certificates and quality statements can be viewed and downloaded here.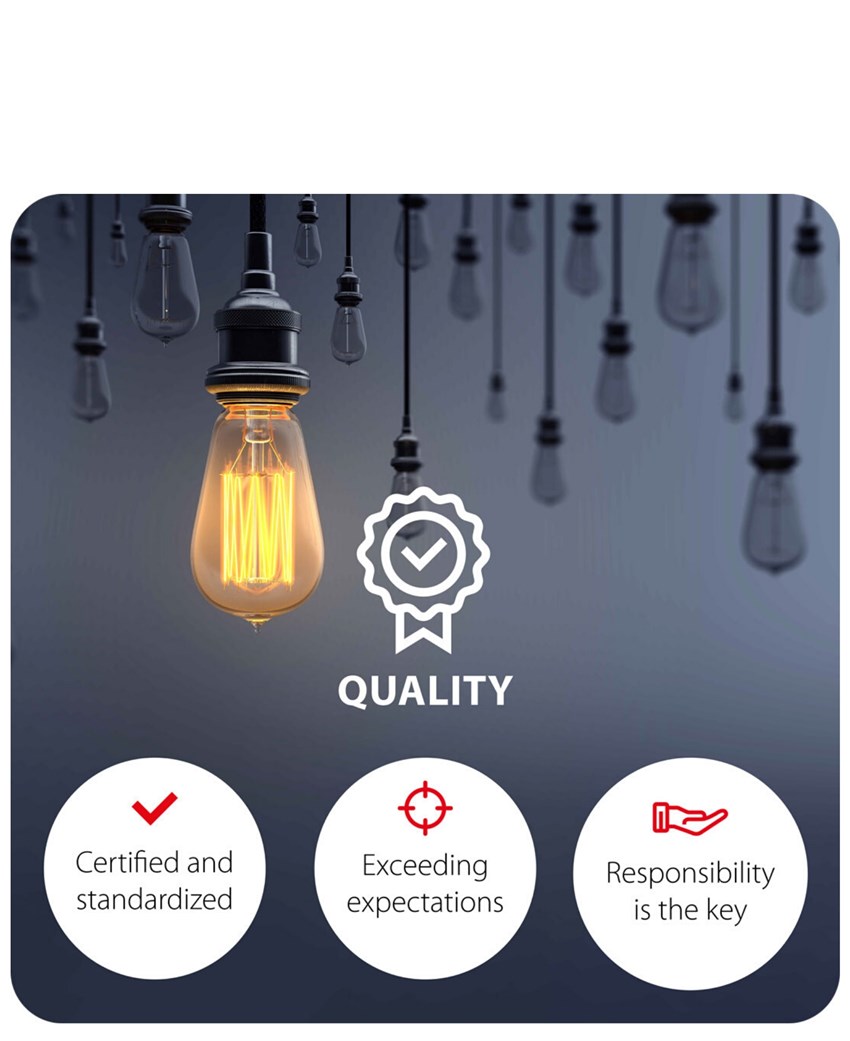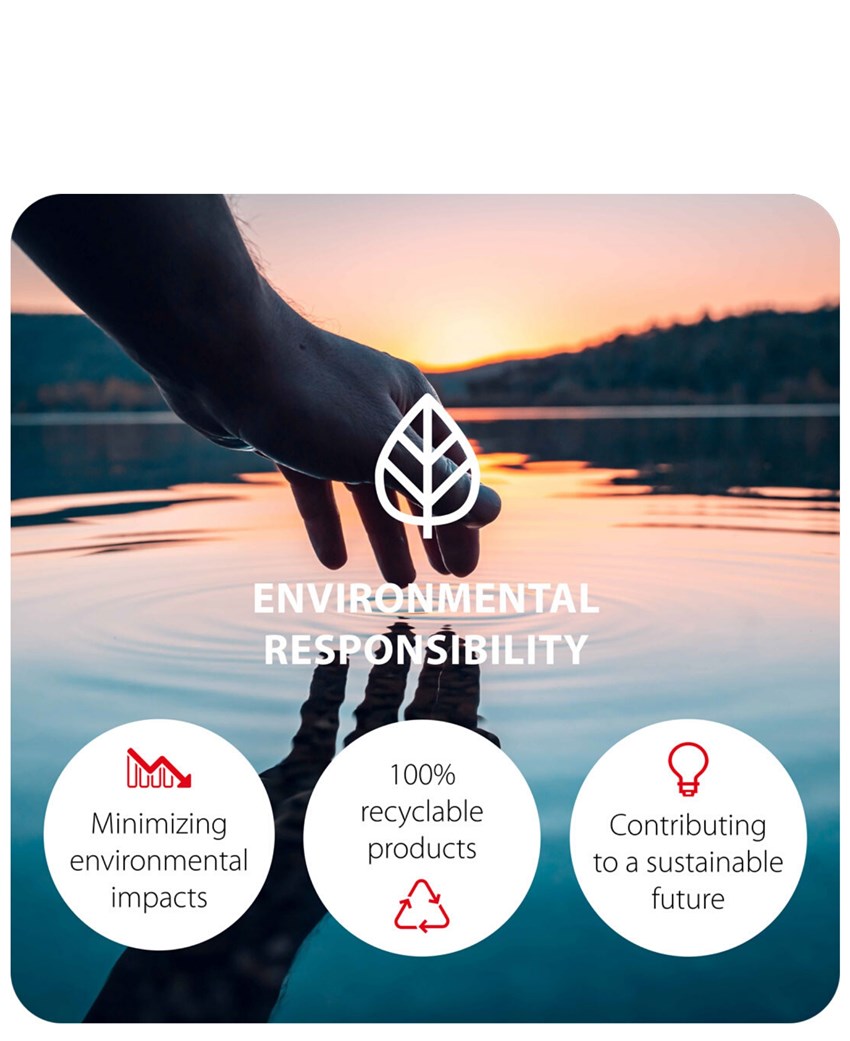 Environmental responsibility
For us, environmental responsibility means doing business and supplying products and services in a way that minimizes the environmental impacts and contributes to a sustainable future. We wish to offer our customers and stakeholders responsibly produced steel solutions and services, which enable increasingly environmentally friendly business, for instance by reducing environmental loads as much as possible.
Our operations are certified according to the international ISO 14001 environmental standard and we expect the same responsibility and values from our suppliers and other partners. Our goal is to have a positive impact on the environmental performance of our suppliers and customers, according to our best ability. Stainless steel is environmentally friendly, 100% recyclable and its quality is not altered by the recycling process. Currently, 2/3 of the raw material used by Stalatube is recycled and our goal is to increase this share.
Our operations target the continuous reduction of environmental impacts such as energy and water consumption and the chemical load and reaching a zero environmental impact level. We know the environmental impacts of our products throughout their life cycle and we work continuously to mitigate them.
Occupational health and safety
We take occupational health and safety into account at all levels of our daily business. Put simply, this means that working for us or visiting our units does not cause any risks to anyone's health. Our shared safety is our top priority. By developing occupational safety, such as modernizing tools and taking care of workplace tidiness, we have succeeded in reducing the number of accidents. Our goal is zero accidents and our occupational safety work has ISO 45001 certification.
To ensure safety, preemptive action is the key. We recognize risks, carry out continuous risk assessments and work to address any observed safety deficiencies immediately. We encourage our personnel to take the initiative in terms of occupational safety, which has led to several measures improving safety. In addition, we carry out regular safety audits and drills together with the authorities.
We constantly update our working environment to be safer and more efficient. We pay attention to safe ways of working and ergonomics in everything we do. We also provide all of our subcontractors with training in safe ways of working in accordance with our safe work culture.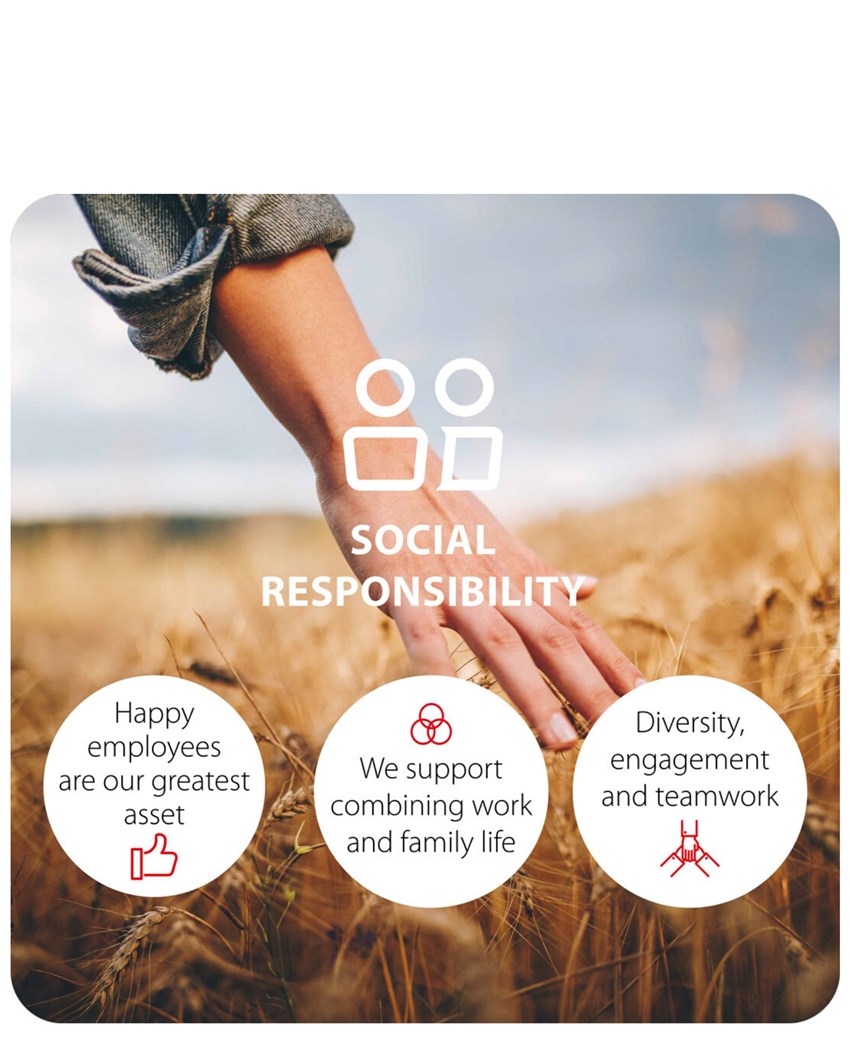 Social responsibility
The well-being of our employees is everything to us. We believe that employees who enjoy their work, feel good and are motivated are a company's greatest asset. We also believe in diversity, engagement and teamwork that takes into account each person's strengths. All of our employees hold the keys to their work and to the continuous development of our organization. We don't believe in a strict hierarchy; we prefer doing things together, having each other's backs and listening.
We are committed to the continuous development of our workplace and work processes. We constantly verify that our entire logistics chain operates according to our ethical principles.
In response to the growing challenges in working life, we offer our staff the required supplementary training and professional competence enhancement. We also support the reconciliation of work and family life. Read more about careers and our corporate culture at Stalatube.
With strong local roots and a global mindset, we actively take part in improving the society that surrounds us by supporting sports clubs, for example.
Financial responsibility
We aim for controlled growth that is profitable and sustainable. We achieve growth by, for instance, increasing sales of products and services in our current business areas and investing in operations in areas where working conditions meet our ethical guidelines and values. We develop the technology and logistics we use and improve material flows.
We make investments in product development and bring new materials to the markets, which enable our customers to achieve a competitive edge and sustainability. Additionally, we continuously increase our competence by recruiting the right talent and through high-quality supplementary training.
Financial responsibility also includes our desire to be the best partner for creating added value. We want all our partners to enjoy the financial rewards that come from working with us.