Welding – one of the most demanding phases of our stainless steel structure manufacturing. We at Stalatube have expertise in special materials and whole project deliveries. We manufacture for example different stainless Duplex-products to highly demanding projects and locations for oil & gas -industry.
Custom-made products according to customer needs
Welded I-beams are made of several material options and wide range of dimensions. Stainless steel materials allow our customers to utilize superior corrosion resistance and maintenance free materials with low life cycle costs. By using Duplex materials we want to challenge our customers to demand higher strength with reduced wall thickness and weight.
All of our I-beams are always MAG (GMAW) welded, and our hollow sections can be TIG, plasma, laser, or HFIW welded. Our I-beams are fillet welded according to customers' specification which can be minimum throat thickness or full penetration. Full penetration weld leaves no crevices into the weld and makes the product suitable for the most demanding applications.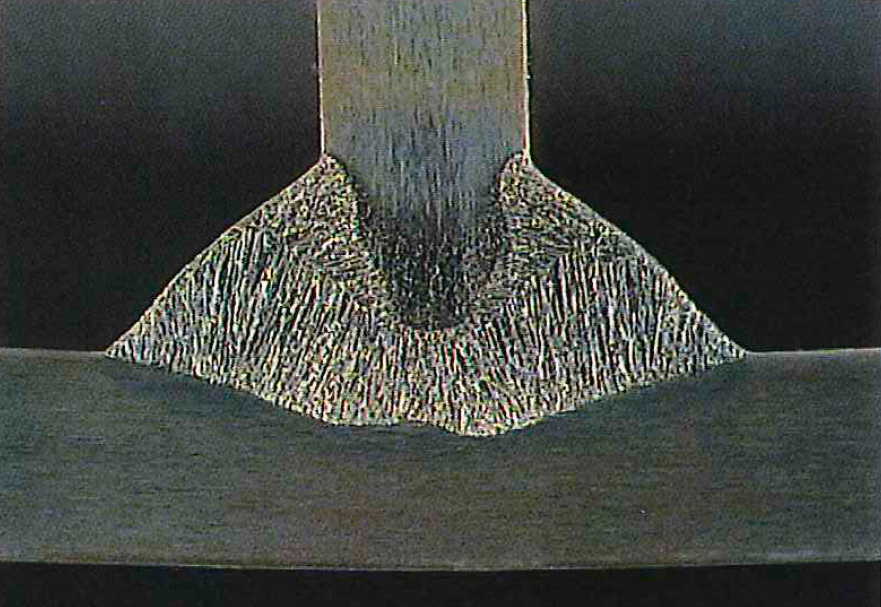 Macrostructure of welded I-beam

Every product that we manufacture is always made to match our customers' needs and demands. That's how we are able to provide high-quality customer service and best stainless steel products there are.
Automated welding to proof the highest quality
Since many years we have pursued to make the best quality welding in stainless steel business. That is why we have automated/mechanized our welding equipment, which consequence is that we have renewed our welding machines. Now we can say that we work with only the best welding machines.
A welding operator controls our automated/mechanized welding. All the welding operators are qualified according to ISO 14732. At Stalatube we control every 6 months that our operators have been doing the sufficient amount of welding on the time period and the standard examination is needed to renew every six years. That's how we can promise that our customers get the best possible quality welding on the market.
Quality control by certifications
We have received the ISO3834-2 certificate to the welding that we do. That is a one major reason that we are happy and proud to say to our customers that they get even better quality products when we do business with them.
With that certificate added to the welding professionalism and the know-how, we manufacture safer and more durable products. We always take responsibility to our products that we ship to our customers.
To our customers we offer technical consultation services and give help wherever it is needed and questions occur. We think that little things matter in this heavy construction field. For us it's important that our customers know what they order, or need to order, for special end uses. That is how we can play a part in safety for our customers' and their customers, the people all over the world.
Read more about: