It's a new decade and a defining era for the bus and coach industry. As a global market leader in stainless steel bus and coach body and chassis structures, we have had quite an exciting opportunity to witness firsthand the development of the transportation industry. Our company's core are sustainable, 100 % recyclable products that can significantly help cut down carbon dioxide emissions and so as you can imagine, we are quite happy to enter the era of electric and clean-fueled vehicles together with our clients.
Moving towards zero emissions
Urban public transport in Europe is making moves towards carbon-neutral mobility. The EU, European cities and towns and bus manufacturers are joining forces to cut down carbon dioxide (CO2) and nitrogen dioxide (NOx) emissions. Diesel buses are an entity that many consider becoming nearly, if not fully, extinct in the next few years. The EU has set strong goals for the implementation of electric buses and their share of the total bus fleet on European soil is on a constant rise.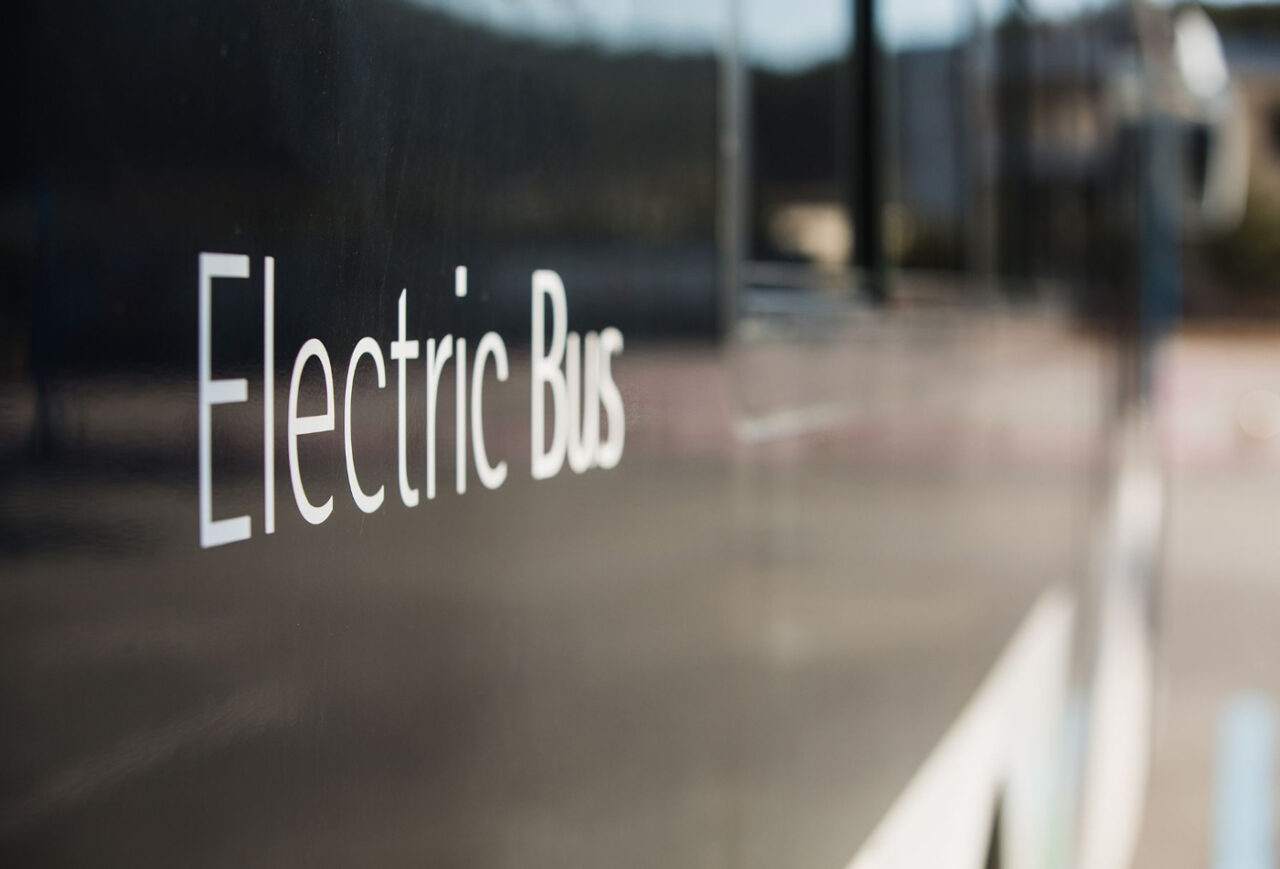 Cleaner transport, cleaner cities
Electric buses are a logical choice for urban areas and city centers. Decreased CO2 and NOx emissions – cleaner air – is a clear benefit. Reducing noise pollution is another important aspect in densely populated areas. In addition to changing the energy source, there are other ways of increasing sustainability in transportation, though. Here's where we jump in, providing a bus and coach body or chassis that is sustainable all the way from the raw material provider to the end of its service life (and to be precise, even further than that).
Two-thirds of the raw material used in our tubes, components, sheets and welded structures comes from recycled stainless steel – the material is known to retain its properties even after going through a recycling process. At the end of the decades-long operational life span, our products are also still 100 % recyclable. The home of our products – where we manufacture them – uses advanced technology, a closed-loop water system and our own solar power plant for much of its electricity. Manufacturing itself is done with minimal material waste, often tailoring products directly and precisely to customers' needs. Less material waste is an ecological aim that comes with a side bonus of decreased material costs for our customers.
The top-performers in terms of weight-savings are high-strength Lean Duplex steels EN 1.4062 and EN 1.4162
Lowering weight and life cycle costs
Our mission has long been to create the world's most lightweight bus body while maintaining impact safety. Smart stainless steel grade selection and optimizing structures and their dimensions are how we achieve a significantly lower weight. The top performers in terms of weight-savings (in addition to superior elongation and corrosion resistance, I might add) are high-strength Lean Duplex steels EN 1.4062 and EN 1.4162. Not only do they ramp up sustainability but for the electric bus, the lower weight offers increased daytime driving range. This pays off for both buses that use fast charging during the day and buses that are charged overnight during the lower night-time energy rates. Especially in battery electric buses with batteries fitted on the roof, using Lean Duplex in the side pillars can also effectively solve the side pillar durability dilemma–thanks to its high strength and energy absorption characteristics.
Optimizing structures and their dimensions can be as simple as reconsidering thickness: Stalatube's square and rectangular tubes come in a variety of thicknesses and opting for, let's say, a 2.5mm thickness instead of the usual 3.0mm thickness will not impact the safety of the product, it does lead to an over 15 % decrease in the weight of the product. There is also always the option to further strengthen the already robust Lean Duplex materials with our own strength class STALA630D – another way of driving down the weight of the bus body.
Another thing I often talk about with our customers is the low maintenance and life cycle costs that are achieved by using Lean Duplex steels. These materials are maintenance-free and highly durable, resulting in quite an appealing deduction of costs throughout their life span.