In the fall of 2020, our norwegian customer, Sverdrup Steel, got a commission from Equinor to build footbridges to replace the existing footbridges on the Mongstad facility. The pre-existing bridges were constructed in painted carbon steel.
Sverdrup Steel wanted to challenge the existing solution and replace carbon steel with Lean Duplex as a more sustainable and durable solution. With the use of Lean Duplex it is possible to have a lighter structure, less maintenance, and reduce the CO2 footprint.
With good assistance from Sverdrup Steel's technical team of metallurgists and the availability of material, the change from carbon steel to Lean Duplex was a fact. The selected material grade was Lean Duplex acc. to EN 1.4362 / UNS S32304 in accordance to NORSOK M:120 – MDS YD37. They supplied over 2000 meters of structural hollow sections in addition to plates and hot rolled angle bars.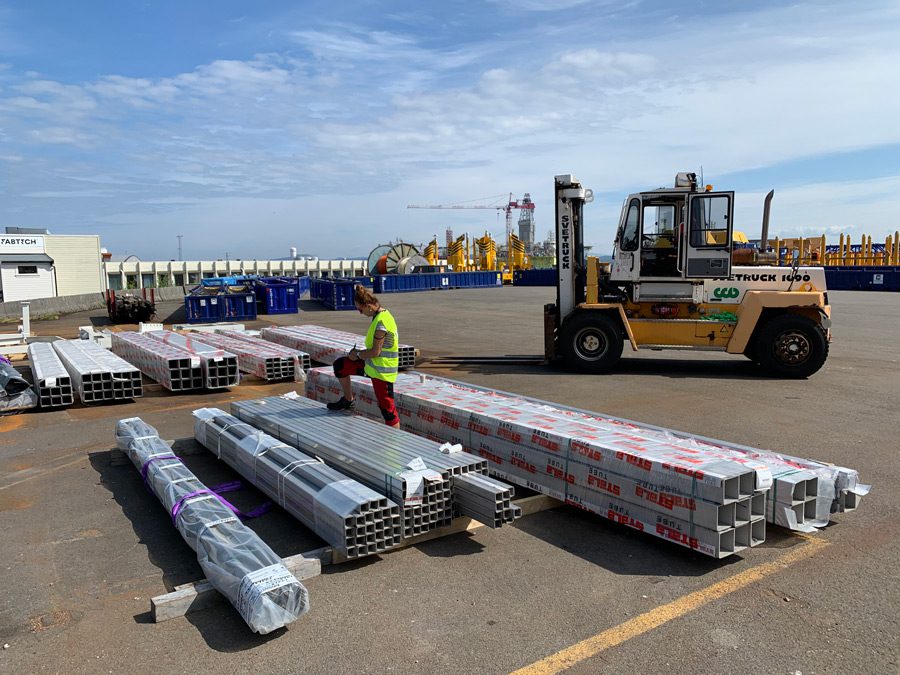 Advantages of Lean Duplex:
High strength
Good corrosion resistance
More predictable price level
Good fatigue strength
More than 30 % weight saving on most applications
Low life cycle cost due to no need of regular painting
100 % recyclable and made from more than 85 % recycled material
Although the bridges were built in 2021, the installation did not occur before June 2022 due to rough weather conditions.