Our STALA high-strength classes offer sustainable choices for every purpose. STALA400F is our ferritic high-strength class which offers a cost-effective, price-stable and sustainable alternative to galvanized carbon steel.
HIGH-STRENGTH CLASS STALA400F
Ferritic STALA400F is a cost-effective and price-stable material. STALA400F is also a sustainable choice due to its significantly lower CO2 footprint compared to galvanized carbon steel.
STALA400F is ideal for structural use in the bus and transportation industry and building and construction applications where structural corrosion resistance is required. Its benefits come from lower life-cycle costs, low maintenance needs and a steady price level due to low nickel content.
Benefits
Cost-effective and price-stable material
Sustainable choice, significantly lower CO2 footprint compared to galvanized carbon steel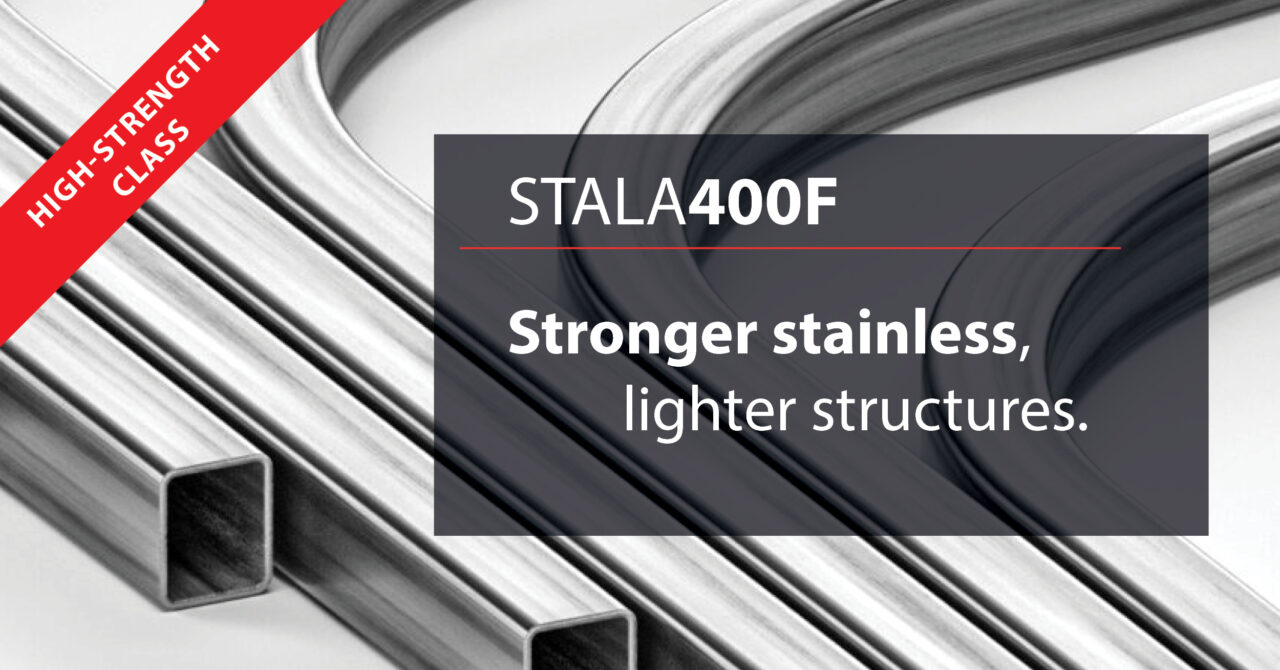 Applications
The high-strength ferritic STALA400F class is suitable for example in
Bus and transportation industry
Building and construction applications where structural corrosion resistance is required
Substitute to galvanized structures