Our STALA high-strength classes offer sustainable choices for every purpose. STALA800 belongs to our austenitic strength class offering an optimal combination of very high strength and elongation. The material is optimal for the transportation industry.
High-strength class stala800
STALA800 is the newest material in our austenitic strength class. It has an exceptional combination of high strength and elongation. The material can absorb huge amounts of energy in case of an accident, making it ideal for roll-over structures and collision guards. It offers high resistance for crash-relevant parts. That is why STALA800 is the optimal combination of mechanical properties and corrosion resistance in the bus body structures. The coating is recommended.
Benefits
The highest strength
The highest elongation
The highest energy absorption properties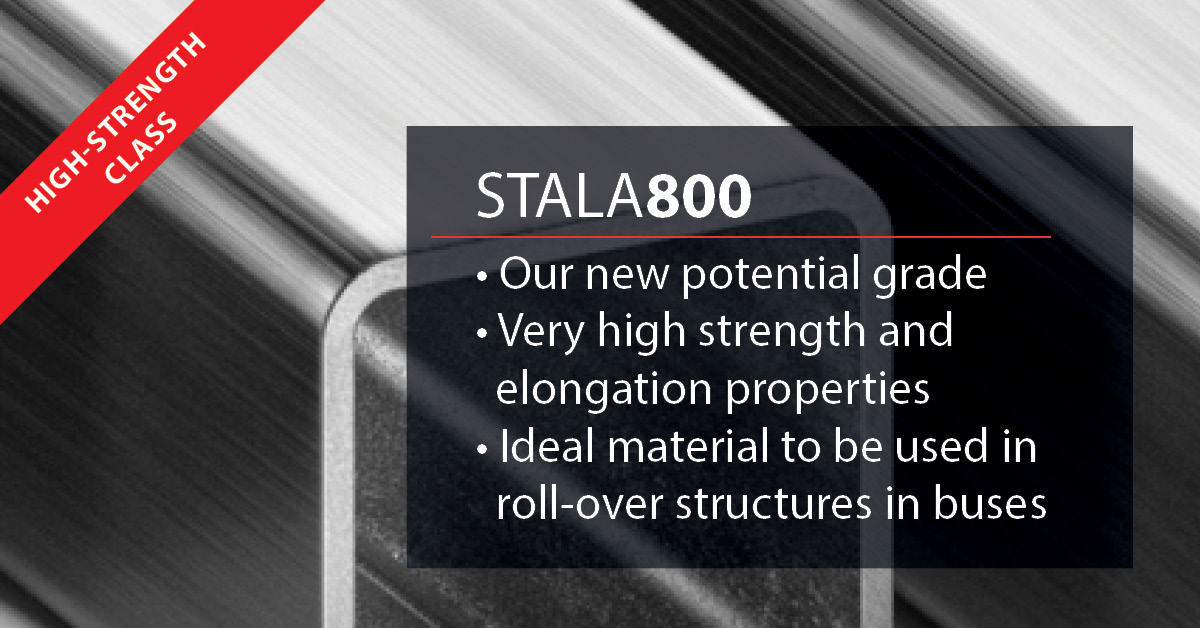 Applications
The high-strength austenitic STALA800 class is suitable for example in
Transport industry
All applications requiring high energy absorption properties